The annual Ventana Research Digital Innovation Awards showcases advances in the productivity and potential of business applications, as well as technology that contributes significantly to improved efficiency and productivity in the processes and the performance of an organization. Our goal is to recognize technology and vendors that have introduced noteworthy digital innovations that advance business and IT.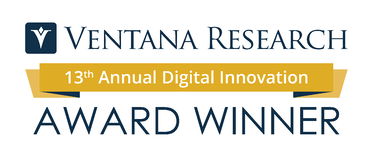 Ventana Research has awarded ShipChain its 2020 Digital Innovation Award for Operations and Supply Chain. This award acknowledges the technology vendor that best exemplifies innovation in the technologies that support the operations or service and supply chain.
The challenges in the supply chain revolve around the efficient product flow from many points in the sourcing, manufacturing, warehousing, distribution and other stages that end with the actual buyer or consumer. In a global supply chain that depends on logistics and shipping markets, the lack of ubiquitous tracking and tracing systems demonstrates the opportunity to enhance accountability and timeliness. Information across an organization's disparate systems is not readily available to analyze and act upon, which compounds the information management situation.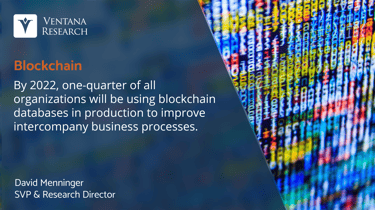 To address this information gap and potential disconnect between the parties in a supply chain, organizations are embracing emerging technologies such as blockchain. Blockchain offers a distributed digital ledger that stores and shares transactions across an information network. As my colleague asserts, by 2022, one-quarter of all organizations will be using blockchain databases in production to improve intercompany business processes.
ShipChain is a logistics utility ecosystem that utilizes blockchain technology to increase visibility and improve efficiency in the supply chain and shipping industries. Using a distributed ledger technology, ShipChain provides a blockchain logistics system that includes trustless contract execution to shipments, providing no single point of failure and an end-to-end trace and track capability. The platform provides its SHIPToken as a utility token contract for powering and incentivizing transactions with the ability to load and maintain a registry of ongoing shipments that include the ability to provide ratings and a function for an open marketplace.
ShipChain was selected for its focused innovation on supply chain technology, meeting the modern requirements of organizations through its support of blockchain and its functions and methods across a distributed information network. ShipChain expanded its ability to consume and track products across the supply chain from supplier to buyer through its mobile application that is simple and easy to engage. The platform provides a unique and distributed processing approach that takes into consideration the sophistication of the data technologies across cloud computing and on-premises environments. Since the awarding of the Digital Innovation Award, ShipChain has announced Mainnet, which advances its portfolio of broader service capabilities to include ShipChain Web for viewing and tracking data, and ShipChain Profiles for sharing access to documents and data.
If you have not had a chance to assess ShipChain for your supply chain needs, the company and its products are well worth your time to evaluate. Congratulations ShipChain for your continued innovation.
Regards,
Mark Smith