I am happy to share some insight on Serenova drawn from our latest research. The Ventana Research Value Index: Contact Center in the Cloud in 2018 is the distillation of a year of market and product research efforts by Ventana Research. We utilized a structured research methodology that includes evaluation categories designed to reflect the breadth of the real-world criteria incorporated in a request for proposal (RFP) and vendor selection process for contact centers in the cloud. We evaluated Serenova and 12 other vendors in seven categories, five relevant to the product (adaptability, capability, manageability, reliability and usability) and two related to the vendor (TCO/ROI and vendor validation). To arrive at the Value Index rating for a given vendor, we weighted each category to reflect its relative importance in an RFP process, with the weightings based on our experience and data derived from our benchmark research on contact centers in the cloud.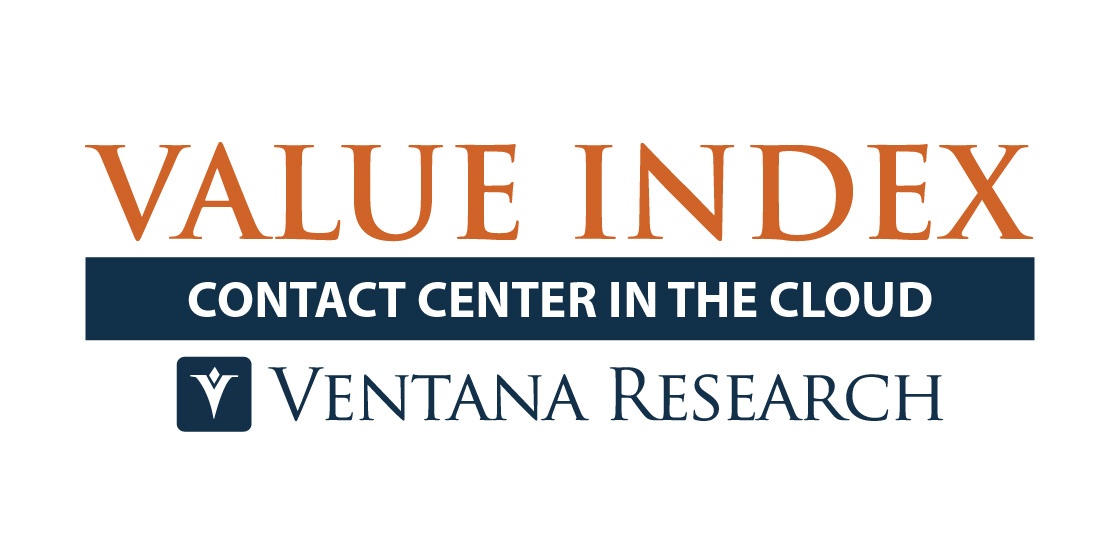 The Value Index assessed Serenova's CxEngage releases through Jan. 24, 2018 (the company provides continuous releases of its software to its customers). This new global offering for cloud computing provides a significant amount of demonstrations and information on its website, supplementing its overall offering with self-service access. Serenova ranks fifth overall in the 2018 Contact Center in the Cloud Value Index. It ranks as a Value Index Leader as it scores among the top three vendors in two of the seven evaluation categories.
The investments made by Serenova in this latest generation of software are significant as reflected n our analysis of the Capability and Adaptability of the platform. It gained a solid ranking in Capability for its robust Workflow Designer and its interaction handling, along with its ability to operate across channels and its Agent Workspace to help support efficient interaction. Its flexibility in configuration and customization also contributes to its high rank in Adaptability.
Serenova's focuses for improvement should be in Manageability and TCO/ROI, in both of which it ranks ninth. Better manageability of its platform with more detail on the roles and involvement at all levels would help tremendously. In the TCO/ROI category, tools, documentation and services to help its customers were not readily available on its website. It could also perform better in Reliability with better availability and continuity of its offering.
Serenova has continued to improve its offering through acquisitions and partnerships that bring experience and technological savviness to support contact centers of all sizes. Advancing the new CxEngage offering and building beyond its acquired assets of LiveOps, Serenova has a large growth opportunity with its investments into its marketing and ease of access to in-depth product information on its website. Serenova is a Value Index Leader in Adaptability and Capability.
Since the completion of our value index research, Serenova has released its agent performance offering called CxEngage Scoreboard and its CxEngage Quality Management offering to expand its overall agent management and contact center capabilities.
This research-based index is the first such industry undertaking to assess the value of software designed specifically for enabling a contact center in the cloud. You can learn more about Serenova and others in our Value Index as an effective vendor selection and RFI/RFP tool and can read the whole Value Index report.
Regards,
Mark Smith
CEO & Chief Research Officer