I am happy to share some insight on RingCentral drawn from our latest research. The Ventana Research Value Index: Contact Center in the Cloud in 2018 is the distillation of a year of market and product research efforts by Ventana Research. We utilized a structured research methodology that includes evaluation categories designed to reflect the breadth of the real-world criteria incorporated in a request for proposal (RFP) and vendor selection process for contact centers in the cloud. We evaluated RingCentral and 12 other vendors in seven categories, five relevant to the product (adaptability, capability, manageability, reliability and usability) and two related to the vendor (TCO/ROI and vendor validation). To arrive at the Value Index rating for a given vendor, we weighted each category to reflect its relative importance in an RFP process, with the weightings based on our experience and data derived from our benchmark research on contact centers in the cloud.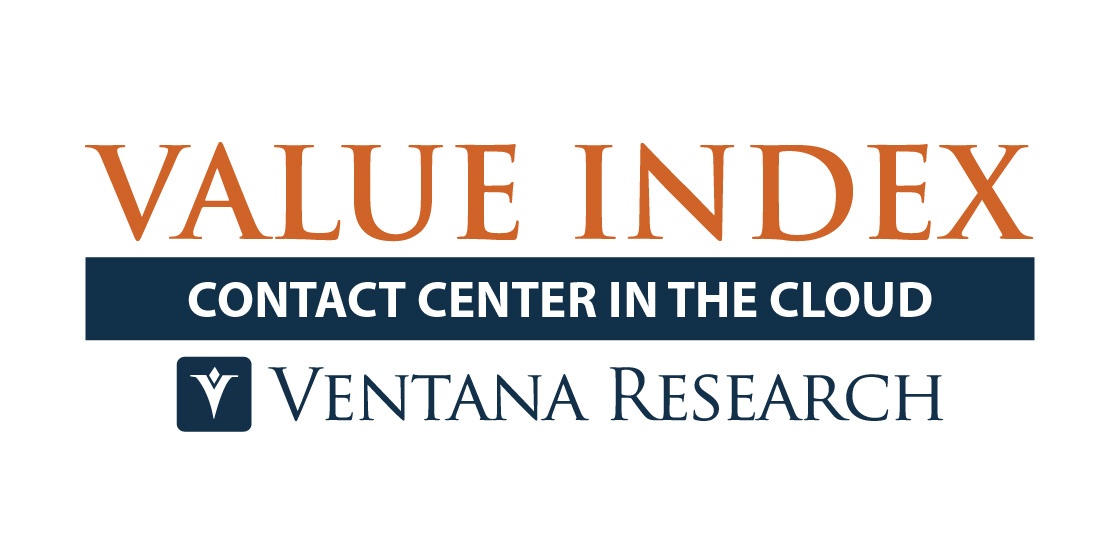 The Value Index assessed RingCentral Contact Center 17.2, released in September 2017. The company supports small- and medium-sized organizations that have specific contact center needs and embeds and utilizes the InContact offering from NICE. Operating as a value-add and an independent product, it has become a frequently deployed brand in centers with fewer than 500 seats. Predominately operating in the U.S., it also has a presence in Germany and in the Asia-Pacific region through its data center in Hong Kong. RingCentral ranks eighth overall in the 2018 Contact Center in the Cloud Value Index.
RingCentral is ranked second in Reliability, qualifying the vendor as a Value Index Leader, for its level of support for and the details it provides on performance and scalability. It second-highest rating is sixth in Manageability. Its overall support is good but further depth on investments and resources could have led to higher scores.
RingCentral could use further improvement in Usability. It ranks 10th in that category as overall accessibility could use more support and demonstrations and examples could have provided more detail. The company also has room for improvement in the Adaptability and Capability categories, where it ranks ninth. In Adaptability, examples of configuration and development fell short, and a lack of sophistication in its interaction analytics contributes to a lower rating in Capability.
In this Value Index, RingCentral ranked as a Value Index Leader in Reliability. Going forward, RingCentral's broad challenge will be its dependence on a technology partnership with InContact, which is owned by NICE. Despite this, its focus on the small- and medium-sized organizations has enabled it to grow its customer base and operate with little competition from most of the vendors in the Value Index.
Since the completion of our value index research, RingCentral has announced integration plans with Google Cloud Contact Center AI that will help bring more intelligence to the interactions and productivity of the contact center.
This research-based index is the first such industry undertaking to assess the value of software designed specifically for enabling a contact center in the cloud. You can learn more about RingCentral and others in our Value Index as an effective vendor selection and RFI/RFP tool and can read the whole Value Index report.
Regards,
Mark Smith
CEO & Chief Research Officer