Sales organizations and individuals strive to reach their quotas and get paid the maximum commissions for their performance. In support of these goals, software vendor Xactly offers a suite of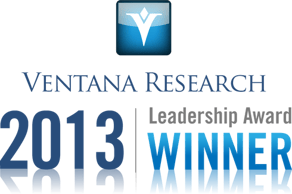 applications for sales performance management that operates in the cloud computing environment. An example of its success is receiving our recent 2013 Leadership Award in sales excellence for work by its customer Zuora. This achievement builds on its 2012 Leadership Award with customer GlobalEnglish. My last analysis of Xactly discussed its applications running on mobile technology including the Apple iPad, which answers the needs of sales people who prefer to use mobile technology. Xactly signed its 500th customer in late 2012, a milestone demonstrating its adoption by companies looking to improve sales.
I stopped in at its annual conference, CompCloud 2013, where it showed a range of advances in its core products Xactly Explorer and Xactly Territory Management, but what caught my attention was the introduction of Xactly Objectives and its innovative approach to simplify the user experience in defining, tracking and achieving objectives, which also can be linked to incentives not just in sales but anywhere in an organization. The application addresses the need for timely guidance and direction from managers to employees; that is a key aspect of human capital management, as my colleague Stephan Millard outlined it for 2013. Xactly's unique approach integrates to-do lists and objectives from worker to manager, who then can link them to incentives and bonuses; this facilitates motivating people to perform well. The idea of pay for performance has been a mantra in sales compensation for some time, and Xactly Objectives provides a viable way to accomplish it with an approach to help manage people and individuals manage to their objectives on a routine basis. While annual performance reviews might not go away anytime soon, lines of business need to manage performance weekly and monthly, which is easier when they can use incentives to stimulate higher performance.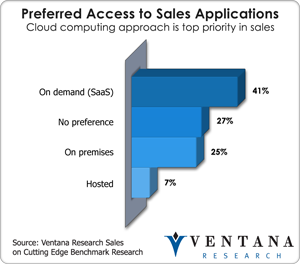 My analysis of the application shows that it covers the practical aspects of defining and supporting workers' to-do lists and links them to individual and departmental objectives. Xactly Objectives shows progress and team members in visual form, which helps users engage more readily, and includes notification reminders such as the number of days left to achieve specific objectives. Xactly's deployment in the cloud also matches the preference of 41 percent of sales organizations in our research. Xactly's applications, and especially Objectives, also provide ease of use, which is the number-one evaluation criterion for purchase consideration in 73 percent of sales organizations and for 77 percent of participants in our human capital management research. Similarly the ability for individual sales reps to review progress to goals is one of the five most important capabilities according to our research. The Xactly Objectives application can add significant value to sales as well as the rest of the organization.
In the last year Xactly has worked to interoperate and integrate data with sales force automation systems from Salesforce, Oracle and even SAP so customers can work across applications used in their sales processes. Xactly also provides a rich set of analytics and reporting to help guide sales people in understanding how to reach their quotas and commissions. Xactly also previewed Insights, a benchmarking service that it has built from metrics in more than 500 companies that use its applications, to indicate where companies can improve their sales processes.
The introduction of Xactly Objectives demonstrates the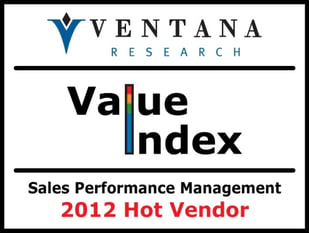 expanding nature of sales performance management, as outlined in my research agenda for 2013. It indicates why we see Xactly as a key application provider for sales and a Hot Vendor according to our 2012 Value Index on Sales Performance Management. Expanding its applications and integrating them all in its suite is the right approach as sales performance management continues to be red-hot with applications. I am happy to see that sales applications are getting smarter, as I hoped they will, and Xactly is expanding rapidly to meet the broader range of needs in sales and across the organization.
I expect that Xactly will find interest in its focus on objectives in customer service, field service, marketing and others departments, supported by its ease of use. Our research finds that in sales departments alone, 27 percent are looking to deploy new applications by the end of 2015 and that doing so is important to 83 percent of organizations. Other approaches in the market are either more closely aligned to HR and performance reviews or are trying to emphasize social collaboration rather than enabling workers and managers to define and achieve objectives. I believe that Xactly has some work ahead to make the application engage people in roles higher up the organizational chart, and it needs to add more collaborative capabilities, but for a first release Objectives offers much of what organizations should have in their standard portfolio of applications for gaining better productivity and performance that is directly aligned to the objectives of the organization.
I think those in management and finance roles will like to have visibility into objectives, and most will welcome having pay for performance, incentives and bonuses more tightly aligned with the direction of the organization and directly linked to daily, weekly and monthly activities. If you are serious about getting the most out of your workforce, having a defined method to use objectives that link achievement to incentives can be a useful management tool. In that perspective, Xactly Objectives should be on your list of applications to consider.
Regards,
Mark Smith
CEO & Chief Research Officer