Here are some insights on Incentive Solutions drawn from our latest Value Index research, which provides an analytic assessment of how well vendor offerings address buyers' requirements. The Ventana Research Value Index on Sales Performance Management 2019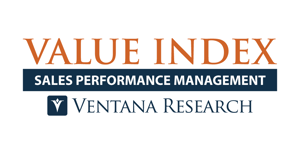 is the distillation of a year of market and product research efforts by Ventana Research. We evaluated Incentive Solutions and eight other vendors in seven categories, five product-related adaptability, capability, manageability, reliability and usability) and two concerning the vendor (TCO/ROI and vendor validation). To arrive at the Value Index rating for a given vendor, we weighted each of the seven categories to reflect its relative importance in an RFP process, with the weightings based on data derived from our benchmark research on sales performance management.
Incentives Solutions struggled to compete in a mature marketplace in this Value Index evaluation, placing last overall. The vendor's strongest showings are in the Manageability and Reliability categories, where it demonstrated its ability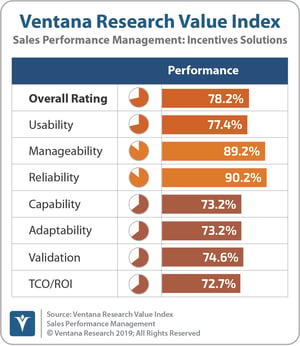 to support administration for its deployment. Its product, JOOPY, is a focused application that covers the basics of modeling, planning and analytics for managing sales compensation and performance. It offers straightforward manageability and good support for sales leadership and operations teams.
Our assessment finds room for improvement in TCO-ROI, as the vendor provides little information to help organizations assess an investment. On the product side its lowest performance is in Adaptability, where it struggled in providing easy integration with other processes and systems. The low performance rating in Capability is due to its lack of depth in application-specific support and the vendor showed room for growth in collaboration, mobile support and integration with required systems for sales performance management.
Incentive Solutions is a newer provider of sales performance management to organizations outside its base of operations in Israel. The vendor's biggest challenge is supporting larger sales organizations with more complex requirements. It has potential, having expanded its R&D efforts for the broader category of sales performance management.
This research-based index is the most comprehensive assessment of the value of sales performance management software in the industry. You can learn more about our Value Index as an effective vendor selection and RFI/RFP tool here. Participating vendors can learn more about how to use the Value Index here.
Regards
Mark Smith