The annual Ventana Research Digital Innovation Awards showcase advances in the productivity and potential of business applications, as well as technology that contributes significantly to the improved processes and performance of an organization. Our goal is to recognize technology and vendors that have introduced noteworthy digital innovations to advance business and IT.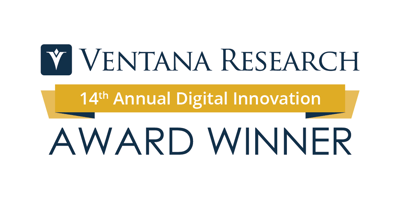 Ventana Research has awarded ConverSight.ai its prestigious 2021 Digital Innovation Award for Operations and Supply Chain. This award is given to the vendor that best exemplifies overall innovation and change that supports an organization's ability to maximize its people, processes, information and technology. All finalists in the Operations and Supply Chain category were considered for this award.
The demand for more agile and workflow-oriented approaches has rapidly become a priority for every organization. A new generation of innovative digital technology is now available for organizations to optimize operations and the supply chain, better aligning with customer demand and the fulfillment of products and services. Utilizing these innovative resources can dramatically improve the value of products and services, creating competitive differentiation. The effective application and use of analytics, collaboration, machine learning, planning and the internet of things can increase the agility of the supply chain across sourcing, manufacturing, distribution and logistics to ensure full value is realized from the inventory of products.
Ventana Research selected ConverSight.ai for the 14th Annual Digital Innovation Award for Operations and Supply Chain because of its ability to provide insights and actions on demand and supply chain execution. Its blend of conversational computing and intelligent virtual agent — called Athena — uses artificial intelligence to dynamically provide insights by sensing changes that could impact supply-to-demand operations. Through a next-generation approach to monitoring and alerting, ConverSight.ai uses automation, workflows and machine learning to guide professionals on opportunities and challenges. This approach goes beyond visibility and dashboards to create proactive interaction across an organization. Those who require insights from the supply chain for critical time-to-delivery information will appreciate the platform and methods in this approach to supply chain optimization.
Supply chain management is a software category in need of innovation and optimization. ConverSight.ai addresses the challenges of proactively engaging internal operations teams as well as partners, suppliers and customers. Organizations with supply chains across manufacturing and distribution will appreciate its notification-based system that uses AI/ML in a conversational and collaborative computing approach.
Organizations looking to maximize the value of products and services through more effective planning and efficient operational execution should consider how innovative digital technology can optimize operations and the supply chain. If you have not examined how ConverSight.ai can help your organization, it is well worth your time. Congratulations, ConverSight.ai, for your continued innovation.
Regards,
Mark Smith