Here are some insights on Anaplan drawn from our latest Value Index research, which provides an analytic assessment of how well vendor offerings address buyers' requirements. The Ventana Research Value Index on Sales Performance Management 2019 is the distillation of a year of market and product research efforts by Ventana Research. We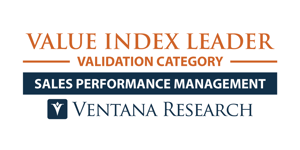 evaluated Anaplan and eight other vendors in seven categories, five product-related adaptability, capability, manageability, reliability and usability) and two concerning the vendor (TCO/ROI and vendor validation). To arrive at the Value Index rating for a given vendor, we weighted each of the seven categories to reflect its relative importance in an RFP process, with the weightings based on data derived from our benchmark research on sales performance management.
Anaplan, a vendor focused on cloud computing-based business planning software that went public in October 2018, ranks fourth overall in this Value Index evaluation. Anaplan is a Value Index Leader in Validation, with strong customer reference case studies, a proven customer success model, consistent revenue growth and a clear and compelling product roadmap.
Its product, Anaplan for Sales, includes a focus on modeling and analytics but also can be used simply to define territories with accounts and quotas that are optimally designed for compensation through commissions and incentives. The flexibility of the product and each of its components in planning-related tasks is exceptional. The platform's focus on enterprise-wide planning that can be used in any line of
business earned it a strong rating in Manageability, and its administration and security abilities can meet the needs of the sales organization. Its solid performance in Reliability is due to its ability to model and calculate metrics across sales performance requirements.
Our assessment finds room for improvement in the product's capabilities, the category where it performs least well and ranked seventh. While it delivers in the specific role requirements for management, manager and operations, it lacks sufficient support for collaboration, mobile utilization and application integration and Anaplan could improve its use of newer digital technologies such as artificial intelligence and machine learning. Its second-lowest performance is in Usability. We find the user experience to be sufficient for sales performance management roles but the product is lacking in the accessibility across devices and mediums needed to support the entire sales organization.
Anaplan's commitment to helping sales organizations has been longstanding and while it provides a broader business planning platform, it will need to continue to work to ensure it can support the specific requirements of sales performance management.
This research-based index is the most comprehensive assessment of the value of sales performance management software in the industry. You can learn more about our Value Index as an effective vendor selection and RFI/RFP tool here. Participating vendors can learn more about how to use the Value Index here.
Regards
Mark Smith