Having just completed the 2023 Ventana Research Value Index for Product Experience Management, I want to share some of my observations about how the market has advanced over the last two years. The product information management software (PIM) market is quite mature and products from any of the vendors we assessed can be used to effectively deliver information to help your organization improve its operations. But as we established the definition of product experience management (PXM), the requirements for experiences to a range of external parties including consumers, customers, partners and suppliers, places new requirements on vendors to meet an expanded set of needs for organizations and expectations.
Products and services are the foundation of every organization, regardless of its industry or size. In a black-swan event demand for a product may spike or dip, and therefore it is of the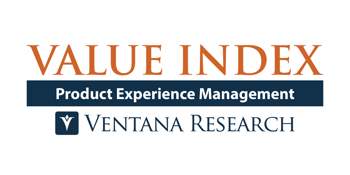 essence that products receive the attention deserved from marketing, selling, servicing and enhancements with innovations. In challenging times, a "customer-first" mentality tends to take hold. This is not unreasonable, but in a rush to satisfy customers, business leaders too often forget that the product experience is key to satisfying customers and buyers.
An organization's agility and ability to invest adequate time and resources into products determines its sustainability, operational effectiveness and overall business health. Effective experience and technology investments in product experience management enable communication with customers and buyers to be impactful and interactive.
Ventana Research defines PXM as the practice of using information; applications to effectively support product-related processes to meet the satisfaction and needs of any consumer, customer, partner and supplier across the front office; the customer and revenue areas of marketing, sales, commerce, customer and field service; and the supply chain of manufacturing and distribution. As organizations increase the number and diversity of products and services offered, they need to address limitations in the management and distribution of product information, including how related attributes and descriptive product content is managed.
PXM is built on decades of evolutionary advancements of product information management (PIM) systems that have focused on the administration and standardization of product content and data for internal processes and applications. But not all PIM systems have evolved to support product experiences that can be consumed and provided across the demand and supply chain, though the needs of organizations necessitate those capabilities. Effectively evaluating PIM systems requires the ability to examine an expanded set of requirements that support PXM.
At the same time, competitive pressures require that organizations be able to incorporate large amounts of new content — video and images, for example — quickly while ensuring that the information presented to customers is accurate, operational processes run uninterrupted and timely data is available for business analysis. In an environment in which consumers, suppliers and partners use multiple channels to get to product information — websites, kiosks, smartphones, tablets and others — it is essential that the organization always present complete, up-to-date product information to inspire interest and facilitate purchases.
PXM and the applications and technology that enable it are designed to help organizations provide the best possible product information to their processes, departments and partners. To accomplish this, software must support multiple business roles, including product managers and marketers, operations and manufacturing teams, and suppliers and those in the supply chain. It must enable manufacturers, for example, to share product information with distributors as well as with direct retailers or digital commerce providers. The software used for PXM should be able to meet the direct needs of consumers and customers who interact with information within other applications or platforms or directly where product catalogs are shared from websites to marketplaces. Our Ventana Research Product Experience Management Benchmark Research finds that the majority of organizations (62%) deem product experiences to be very important.
Effectively managed information is also essential to support a range of decision-making processes about products and services. Analytics applied to product information can yield a variety of metrics: where product information is missing, where it needs to be improved, what the product usage patterns are and the meaning of any feedback received. In the preparation of product information, analytics can help profile and improve the quality of data and associated attributes to determine where action must be taken. In more recent years, a more advanced application of analytics and machine learning (ML) has elevated the importance of what is referred to as product intelligence.
PXM and PIM are not the same as master data management (MDM), although the two are sometimes confused. This misunderstanding can distract businesses from focusing on what they need in providing product experiences versus just managing a master set of product information for internal-focused processes. MDM technology can ensure a single definition of data across the enterprise and improve the quality and integration of data across information systems. PXM systems must have built-in MDM and provide or connect to the data integration and quality processes to ensure there is only one defined master record for any given product.
But product information encompasses more than just the defined name, attributes and images of a product in a database. It also includes all related information, such as digital assets and documents needed for reference or compliance purposes. Organizations should take care to understand the differences between PXM and MDM as well as how they can complement each other to inform decisions. PXM is essential to enable business units to manage their product-related processes themselves, just as IT staff need broader MDM technology and integration tools to enable management of data throughout the enterprise.
Today's businesses must manage a continually expanding array of data, content and digital assets as well as satisfy the demands of consumers for comprehensive product information. Addressing these challenges requires unified processes and automated systems and, most importantly, the ability to augment and enrich product information. Our PXM Benchmark Research finds almost one-half (48%) of organizations have incompatible tools and 43% do not have a centralized information repository. These are situations that lead to wasted time and inefficiency in checking for errors and reconciling data across systems.
To provide an effective product experience for buyers, consumers, customers and partners, as well as throughout the supply chain, organizations must deliver accurate, consistent and actionable product information. Doing this will enhance visibility into — and engagement with — product information and can help organizations increase revenue and satisfy customers. Moreover, it is impossible to deliver the best customer experience without a great product experience; in our benchmark research, over one-half of organizations (55%) cited improving the customer experience as a benefit they realized from PXM investments.
Managing product information can be a difficult challenge across industries where organizations and the individuals within them frequently use different names, attributes, images and related information about products for the same purpose. Disparities often exist across departments. Additionally, organizations regularly add suppliers to their business networks and increase the number and variety of products they offer without utilizing already defined and agreed-upon product information. Over one-third of organizations indicate that today's customers also expect to have a delightful product experience that provides information on their mobile devices, but commerce across sites and social media introduces challenges for a unified experience.
These advances bring additional content and data into organizations' information systems, as well as introduce new inconsistencies in how products and attributes are combined. Still, competitive pressures require that the information presented is not only up-to-date and accurate but engaging in its presentation — in other words, an effective product experience. Organizations need systems that enable intelligent processes to run continuously and uninterrupted, and that use ML and analytics to identify issues and opportunities to exploit the power of product information. Analytics can provide insight on the use of product information and where collaborative actions need to be taken for improvement.
You can find more details in our community where you can access the Value Index Market Report at no cost and if you need assistance in assessing or evaluating software vendors for product experience management, our services are designed to help your efforts in an efficient manner.
Regards,
Mark Smith