Over the last four years Domo, a new brand in cloud-based data and analytics software, has worked to enable its customers to understand, collaborate and act on data to achieve business results. Led by its founder and CEO, Josh James, the company has worked to deliver software that provides both a good user experience and business value. Recently, at its 2015 customer conference Domopalooza, the company presented itself and its products to the general public. I had a chance to meet with company executives, employees and customers and view its products at this high-energy event and entertainment that I have not seen in years.
I believe that the key to what Domo has done is its having designed into its offerings how people need to work with data to effectively support decision-making, enable actions and stay informed on the state of the business. Domo takes a different approach than vendors that focus on visual discovery for analysts or try to create the perfect dashboard. Its simpler approach aligns to how people actually work in business. This is a major reason the company received Ventana Research Overall Business Technology Innovation Award for 2015.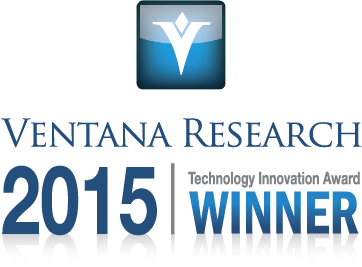 We see five areas where the Domo product stands out from others and has attracted its substantial customer following. Here is a look at each of them.
First, its design reflects an understanding that business people do not have countless hours to navigate through charts looking for information. Instead Domo notifies them of critical changes throughAlerts – a feature that is missing in most other analytics tools that are mostly aimed at analysts. The notifications and alerts can be sent as SMS or email and through the mobile devices that many business people now rely on.
Second is a collaborative feature I really like called DomoBuzz. It provides contextual discussions and enables interactions with others in the same view as the analytics. This is much better than the many minimal approaches to collaboration through email and discussions outside of the context of the actual data. DomoBuzz enables people to have open or closed discussions about what is happening with the data, do root-cause analysis or examine new opportunities. Collaboration within analytics applications has long been a priority for business, but vendors designing products for IT use ignored it. Here again, Domo ensures that this capability works across the Web and mobile devices.
Third, Card Builder enables rapid assembly of information in an easy-to-understand tile that is a visual rectangle used to contain information that is presented and is interactive and collaborative. It automatically interprets data the user selects and suggests the proper visualization and presentation. These "cards" can be assembled into pages and slide shows and can be gone through by gestures on mobile devices. I think these cards could easily be expanded into a summary paragraph that anyone can read to get a high-level view of the business.
Fourth, Domo extends analytics through Tasks, which enables users to create projects, add participants and set checklists that track progress and results. Domo is the only provider I know of that has embedded the ability to assign, track and complete any range of tasks and projects within the analytics environment. And let's be honest: Analytics generates so many potential actions and tasks that we must create lists of items to follow up on, and these usually are done in email or a document and easily set aside.
Fifth is Profiles, which provides information on Domo users that is essential for effective collaboration and assigning roles and responsibilities. It also provides the means to contact them and even connect with them on social media. This enhances personalization and enables dialogue to interact and improve, and is an excellent complement to DomoBuzz.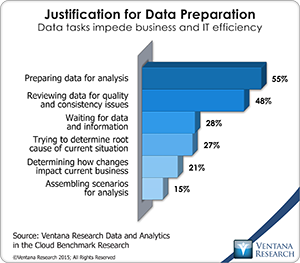 To utilize Domo requires gathering data from any necessary application, system or source, and the company has invested to ensure that data access is not a barrier.
Domo Magic shortens the time from data to insight and action by enabling users to transform the data. Our data and analytics in the cloud benchmark research finds that the most common impediment to efficiency in using analytics is the time spent on data-related tasks like preparing data (cited by 55%) and reviewing data for quality and consistency issues (48%). Domo Magic allows business professionals to click on and connect to data sources and extract data without IT involvement. It takes a visual approach to data mashups and what we call data preparation that blends the selection, merging and flow of data in ways much easier to use than standard ETL or data integration.
It's simple to connect to specific data sources through a variety of connectors that can mash up data from many application sources, social media and Internet information sources, which our research reveals as the top three most important external data sources, each cited by more than 40 percent of organizations. Domo also easily connects to IT integration tools such as those from Informatica, which I saw demonstrated, and other enterprise data sources from its cloud-based environment.
To help new users get started, Domo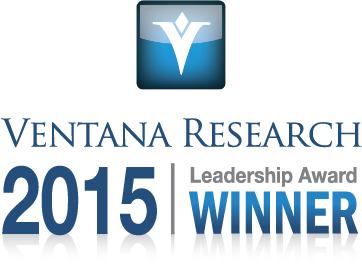 supplies a range of QuickStart Apps that facilitate connecting to data sources and role- and industry-based applications. All of these apps are available on the Web and mobile devices so there is little or no load on IT to support Domo.
At Domopalooza the company showcased customers that have found the Domo approach easy to use. We heard testimony from SAB Miller, Schneider Electric, Stance and dozens of others. Our firm was so impressed that we selected SAB Miller (led by Ross Moncur, group head of business analytics) for the 2015 Ventana Research Leadership Award in Business Analytics. The overview video provides a glimpse of the dynamics of what SAB Miller has done with Domo and how it is using analytics to business advantage. It harnessed a significant number of data sources into a single application to guide and execute on business performance.
Domo has created a new generation of software to help organizations manage their business to optimal performance using analytics, collaboration, personalization, presentation and project and task management, all in an application that helps people optimize their processes and improve their actions and decisions. It is not a typical analytics or visualization product but cloud-based software that accelerates the time to gain insights from data, take action and achieve desired outcomes in a new way. Timing in the market for software is always essential for success, and in this case Domo has arrived during a transformation in how businesses will use information and technology to manage and optimize their efforts. They are looking for more than dashboards and pretty visualization but at the same time want software that any of their employees can use, not just analysts or data scientists. If you have not taken a look at Domo, now is a good time to do so.
Regards,
Mark Smith
CEO and Chief Research Officer