Most people in business management admit that sales is more an art than a science. Organizations have long struggled to find the right mix to improve its effectiveness, and few get the most out of available technology. For many the default is still to use sales force automation (SFA) and spreadsheets to manage processes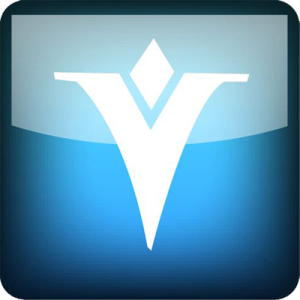 and try to increase the productivity of sales staff. In our view they should take a holistic approach to sales processes from contact to close and support everything from sales forecasting to pipeline management to compensation with applications designed for these purposes. Those in sales operations need to apply analytics to understand and fine-tune sales activities. Those in sales management need applications that can help recruit, engage and retain the best talent. Even more than elsewhere in business, in sales people matter, and the organizations that most empower their teams are likely to get the best results. Optimizing people and processes requires a balance of information and technology to support the various needs of the sales organization.
Our research in this critical area of business during 2015 will examine applications designed to provide effective execution in sales processes. These applications cover a strikingly wide range of areas including deal management, forecasting,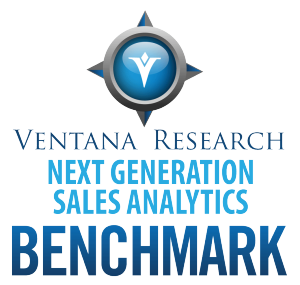 quota and territory, compensation and commissions, product information management, planning and tracking, learning and competency, coaching and objectives, contract automation and configure-price-quote. All rely on information and thus on technology to help people learn from and act on it. In today's digital world the consistency and quality of product information is more critical than ever and more complex as digital assets such as images and video can make the difference in proposing and closing a sale. Analytics software can increase insights to improve sales execution and outcomes. Sophisticated techniques such as predictive analytics and data discovery can exploit the ever growing volumes now classified as big data. This trend has driven us to engage in new benchmark research for 2015 on next-generation sales analytics to advance knowledge of best practices and methods being adopted by innovative organizations. It will investigate new methods for using analytics to advance modeling and planning that can help sales groups recognize and respond to fast-changing trends and realize their potential. The need for improvement is clear in our next-generation business planning research, in which fewer than half of organizations said they are satisfied with their sales and operations planning (43%) and sales forecasting (47%).
Our research in sales compensation management explores the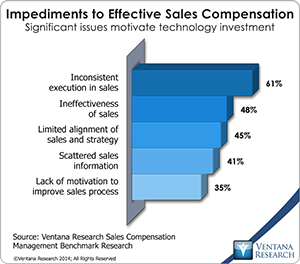 motivation and impact of commissions and rewards on sales performance. Sales compensation is very important to almost three-quarters (73%) of organizations, but more than one-third have impediments that are motivating management to consider further investments in sales compensation. Leading the list are inconsistent execution in sales, cited by three out of five organizations, and lack of sales effectiveness in almost half of organizations. These and other issues can be addressed by adopting dedicated applications for sales compensation, especially to replace spreadsheets, which almost two-thirds that use them said make it difficult to manage sales commissions efficiently. Managing sales compensation effectively also requires commitment, as I have written, and investing in capable software should be part of that commitment. Used properly it can provide a return in terms of the resources and time saved and improvement in the sales process. Our research finds other benefits of a dedicated sales compensation approach, most often aligning the sales force to business strategy and goals and increasing confidence in achieving the forecast.
Our recent benchmark research on recurring revenue reveals advantages in automatically billing for subscriptions for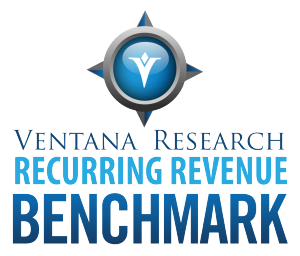 products and services on a repeating basis. However, the recurring revenue model requires the ability to manage a variety of services that customers can change at short notice and be billed for correctly and promptly. Managing recurring revenue is easier with a dedicated application that links the complete order-to-cash process. These applications also support not just the transactions but the full cycle of interactions with customers, which is the largest challenge for 55 percent of organizations, according to this research.
There also are new tools to help sales professionals improve their own campaigns using demand generation techniques that previously were available only in marketing. They can target prospects, schedule interactions and provide information that matters to prospects. This directly empowers individual sales reps to develop leads for the sales pipeline to achieve their quotas, which in turn can improve the accuracy of the sales forecast. The tools also can be used by teams. Half (53%) of participants in our sales forecasting research said that the forecast is a collaborative and team effort; that even more (57%) said the forecasting process is unreliable shows the need for improvement.
Another technology that can make a difference for sales people and processes is mobile technology, which can facilitate completion of tasks through smartphones and tablets. These portable tools can provide information and updates to sales people on the go. Our research in sales finds adoption booming; for example, tablets are now being used in 43 percent of sales organizations, and almost another one-third (31%) plan to deploy more or plan to start using them. Improvement in mobile applications designed for sales should drive growth even faster.
Mobile technology also can boost another innovative technology – collaboration, which is a natural part of the sales process. New methods for social collaboration are going beyond mimicking consumer social media to relevance in sales. For instance, using collaboration for coaching or gamification for earning badges and awards can spur sales people to compete and improve; these methods are being evaluated or planned for use in one-third and one-quarter of organizations, respectively, according to our sales compensation research. In the end collaboration is about improving the relevance of actions and the quality of decision-making. Collaboration can help improve the execution of any sales activity.
The nature and means of sales are changing, and sales organizations must change with them or be left behind. In pursuit of innovation they must make investments in technology to help them adapt. Cloud computing makes it simpler and more affordable for sales groups to onboard and use applications rapidly. In 2015 Ventana Research will explore further the use of all these innovative technologies in the context of what Sales needs to be successful. In addition we will undertake new research on the next generation of product information management and how it can empower sales through digital commerce by providing complete, consistent product information at all interaction points.
Sales organizations must face the realization that old processes such as merely managing accounts, contacts and opportunities and general-purpose tools such as sales force automation are not sufficient to optimize the execution and efficiency of sales activities. Better tools and processes can shift the focus from manual chores to value-adding work. For example, contract automation can save significant time every week that can be devoted to pursuing more deals. Sales departments must find ways to elevate the level of customer engagement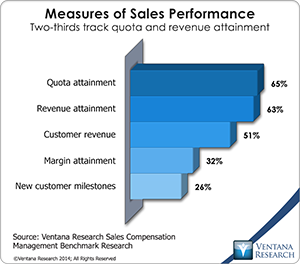 and satisfaction that in turn drive more sales. In 2015 all involved in sales, from the front lines to operations to executives, must step up their game. Analytics can help them measure sales performance in various ways, from quota and revenue attainment (important in almost two-thirds of organizations) to building processes for continuous and sustainable improvement. We should not forget that sales is a team sport that requires leadership and coaching as well as finding and motivating talent.
Our Sales Research Agenda for 2015 will span the areas that matter most to the in-person and digital selling of products and services. We will provide insights and best practices that can help organizations select technology investments and gain fast time to value from them. Please follow as we strive to bring you information and guidance that can make the difference in your sales efforts.
Regards,
Mark Smith
CEO and Chief Research Officer