Managing investments in people and their performance is critical to every organization. It also is complicated. To support the various aspects of human capital management (HCM), organizations often use a variety of technology including systems for human resource management, talent management, workforce management and payroll management. Often these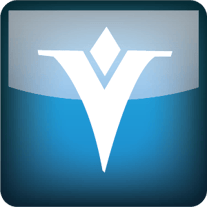 separate systems use their own information and are not well connected to each other. Today they are deployed both on-premises and in cloud computing environments, which further complicates integration. This situation disrupts processes and challenges HR departments and leaders to invest time and resources to correct it.
Unifying applications across HCM is a critical concern that organizations are addressing. One intersection point is between core HR systems and payroll management; as well, payroll management must connect to talent management for salaried employees and workforce management for hourly earners. Our benchmark research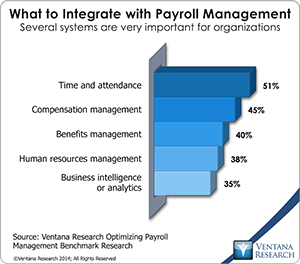 finds that time and attendance (51%) and compensation (45%) as the two areas that most organizations need to integrate with payroll management. Application and data integration can support a range of key activities such as recruiting, onboarding, performance management, learning management and compensation management, all of which are crucial to motivate, develop and engage employees. It is essential to integration to have a single, consistent source of employee data that all these systems can draw upon; an employee master can provide a reliable source of information and simplify interactions of managers and employees and facilitate collaboration among workers. Many organizations are examining ways to create a consistent platform on which human capital management applications can interoperate.
Integration of systems will be a major focus of our research agenda for human capital management in 2015. We will closely examine the current state of core HR management, talent management and workforce management systems with an eye on possibilities for them to work together smoothly. Managers in HR departments and the lines of business realize the importance of providing the best possible employee experience in attracting and retaining all types of talent; to achieve this they must effectively use technology for all the people aspects of their organization. Developing a strategy and a plan to unify HCM systems should be the first step. To succeed this will require buy-in from executives and management across finance and operations. Our research this year will strive to identify best practices in making technology a more valuable asset for managing the most important component of any business – its people.
Our 2015 agenda will leverage two recent
benchmark research projects, payroll management and next-generation learning management. In addition, soon we will have new insights from benchmark research onnext-generation human resources management systems, and we will explore the expansion of talent management platforms and applications. As usual we will continue the in-depth product and vendor evaluations of ourValue Index; in 2014 we released Value Indexes on compensation management and payroll management systems, and this year we will expand to assess learning management and HR management systems.
Examining new methods to recruit and retain employees will become critical as competing for available talent becomes more difficult, and our research in 2015 will explore this area. Being efficient at recruiting has become a top priority for organizations. To achieve that goal will require a more comprehensive approach than most take. It starts with marketing positions and moves on to how candidates are assessed and interviewed; both increasingly rely on technologies, now including video. Later on organizations seeking to enhance their employees' skills and potential should consider using learning management as a platform not just for training but also to improve their onboarding, performance and employee development processes, and we will continue to focus on this area. In addition we'll examine new ways to address the work/life balance, a major concern for today's workers, including using wearable computing devices for wellness and fitness tracking as part of creating a more flexible work environment. As I have pointed out wearable computing has a larger potential for organizations. This innovation along with mobile technology could help transform management of hourly and salary workers over the next couple of years.
Technologies like these are part of the new landscape in human capital management as businesses work to support the needs of all employees, from management to front-line workers. As well as mobile and wearable technologies these include analytics, big data, collaboration, cloud computing, and social media. Combined they have opportunity to simplify workforce processes and increase understanding of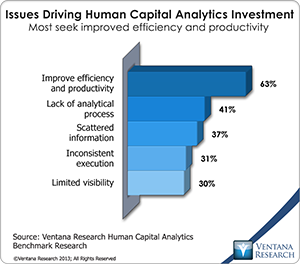 performance and engagement. As many organizations have both cloud-based and on-premises environments it is more challenging to get timely data that can be used for a range of analytics and reports. And they more data than ever before, which big data tools can help them manage and which analytics can enable them to gain insights from. In this data-driven world HR can't continue using spreadsheets and reports and should transition to dedicated analytics tools, including predictive analytics to determine future hires or risks involving current employees. Analytics also is essential for helping maintain regulatory compliance, particularly the new Affordable Care Act (ACA). Our research confirms that the foremost issue driving investment into human capital analytics (in almost two-thirds of organizations) is improving efficiency and productivity. Analytics will remain a major focus of our HCM research.
The rapidly expanding use of mobile technology won't slow down, we predict, especially as smartphones grow into mini-tablets, and tablets become like ultra-lightweight notebook computers. This pace of innovation is challenging for HR, many of whose applications do not run well on them. Apple is the preferred platform for business mobility, followed by Android and a small but growing presence from Microsoft, and organizations must figure out to accommodate the workforce in using the variety of mobile technology. HR should take a leading role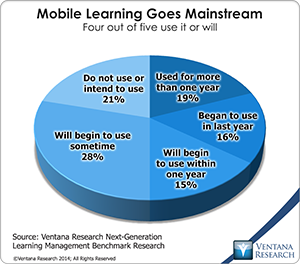 to determine the best strategy for the workforce and mobile use of human capital management applications. For example, our recent research on learning management systems finds mobile devices being used in more than one-third (35%) of organizations and almost half (43%) planning to use them.
The final item on our 2015 research agenda is the advancing use of systems that help individuals and teams collaborate. We observed embedded collaboration capabilities becoming a common component of talent management applications in 2014 and expect the trend to spread to workforce management in 2015. Organizations are rapidly turning to social collaboration methods, and while conventional discussion forums are most often used (by 39%), social recognition, wall posting or activity streams and earning badges and awards are being planned or evaluated for use in more than 40 percent of organizations, according to our next-generation learning management benchmark research. Organizations should be looking more closely at how to use collaboration to improve employee engagement, and we will provide recommendations on doing that.
Our HCM research agenda for 2015 continues to focus on the major issues in which technology plays a key role in addressing business issues. Please follow my analyst perspectives and our research and education in our community this year as we continue to evaluate the use of information technology to improve the effectiveness of HR professionals and lines-of-business managers.
Regards,
Mark Smith
CEO and Chief Research Officer