This year presents much opportunity for organizations to use a new generation of technology to compete better, be more efficient in their business operations and engage their workforces to their full potential. We have identified and begun to track the following next-generation technologies: analytics, big data,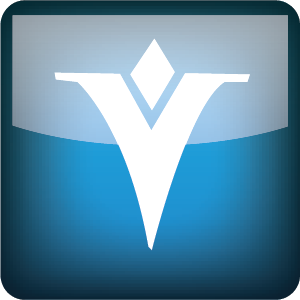 collaboration, cloud computing, mobile technology and social media, and in 2014 we added wearable computing to the list. In 2015 we will intensify our focus on all of them specifically in our research agenda and as part of our line of business research agendas.
Shifting to next-generation technologies in business processes can not only add new capabilities but help reduce the high cost of maintaining existing systems. Inefficient legacy systems and outdated approaches often hold back the potential of a business by consuming time and resources and forcing people to spend time on tasks that impede productivity and don't add value to the business. Many organizations also are concerned with simplifying governance, risk and compliance of their business processes and workforce activities. Fully engaging the workforce is a concern for executives and providing a self-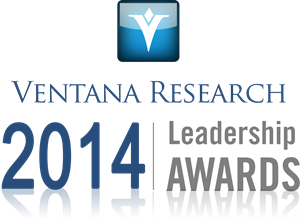 service approach to human resources and related information can help improve the effectiveness of employees. To take advantage of new technologies business users and managers must get involved and work with IT professionals in evaluating and adopting technology ensuring the security of systems and underlying data. Our 2014 Ventana Research Business Technology and Leadership Awards recognize organizations that have taken steps to maximize use of these innovative technologies.
Among these next-generation technologies, last year our various research projects made clear that analytics is the top technology priority for businesses; many organizations invested in this area and also in data preparation to produce reliable, standardized data. After decades of leaving management of business intelligence tools to IT, the lines of business have taken an active role to acquire a better understanding of what is required for analysts and business professionals who are held accountable for the outcomes of their activities and need capable tools to access metrics and facilitate improvement. Many business areas asserted themselves in applying analytics to business processes, including finance, human resources, operations, the supply chain, sales, marketing and customer service. Many organizations are using timely metrics derived from analytics and made easy to read in dashboards, and more of them are coming to see the value of applying predictive analytics and data discovery to identify opportunities and view them through visualization methods. Those on the leading edge represent the results of analysis in geographic and natural-language contexts known as narratives that can explain or tell a story from the actual data. Such means of presenting results can help analysts keep up with the demand for actionable information from business professionals.
Another new technology, big data, is intimately connected to
analytics. This burden grows heavier with the proliferation of volumes; drawing on these sources organizations need big data analytics to become more intelligent and less dependent on individuals to decipher meaning from data. At the same time the flow of data and events from machines and what is called the Internet of Things in real time introduces new challenges that for operational intelligence systems that support event-focused information gathering and delivery processes. Our research into big data analytics finds that better communications and knowledge sharing was the top benefit organizations realized from applying analytics, which is enabled by presenting information in easily understand forms. A major benefit in visualizing big data is better understanding of content, according to 45 percent of organizations in our big data research. As types and volumes of data continue to increase, organizations will need robust strategies for analytics and data management, including selecting technologies that help them stay competitive and gain business advantage.
We saw advances in big data in 2014 as organizations began to move beyond use of standard RDBMSs to Hadoop and a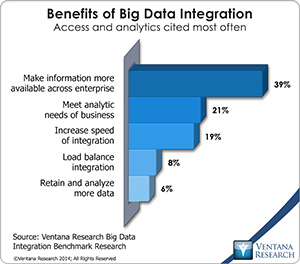 new generation of big data machines that are blending technologies and approaches. Hadoop-focused technology companies received significant amounts of investment capital to continue their efforts, and it is clear that these systems must become part of enterprise and information architectures, focusing attention on how to integrate them. Advances in big data and information management revealed an increasing need for information optimization, which focuses on getting information to business professionals in actionable forms. This information need requires efficient integration of data across systems both in the enterprise and in cloud computing environments. In our research into big data integration 39 percent of organizations said it is important to make information available in a consistent manner. Big data will be more important for organizations in 2015, and they should not be overlook its integration with analytics and business operations.
Cloud computing is an increasingly popular option as businesses try to deal with the flood of data and learn from it. In 2014, it became even more widespread in a variety of private and public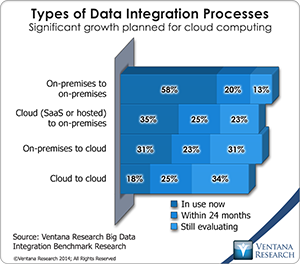 approaches. But many organizations are still holding on to on-premises systems, many of which have become antiquated and expensive to maintain. Most suppliers of business applications and tools now offer cloud deployment through their own or leased data center facilities or environments such as Amazon Web Services. Some businesses can reduce significantly the load on IT by packaging their specific environments through virtualization and deploying them in the cloud. Essentially cloud computing is a means to onboard and use applications more easily and reduce the overhead of paying in-house IT professionals responsible for implementation, maintenance and upgrades of business systems. Our research shows that cloud computing has declined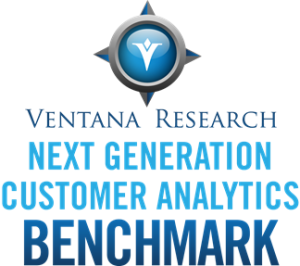 importance in technology innovation, but we attribute this to its acceptance as a method for accessing and licensing software. However, cloud computing has become a more important priority regarding integration of data; one-quarter of organizations in our big data integration research said that is a priority now and through 2016.
Collaboration technology, both business and social, which enables business professionals to interact in a variety of methods, is gaining traction more slowly than others as technology suppliers focus more on designing the user experience than the interactions. But we find that business professionals recognize the importance of collaboration across the lines of business. In our benchmark research on next-generation customer analytics collaboration was deemed important more than the other next-generation, selected by almost two-thirds (62%) of organizations. A key purpose of this technology is to streamline the activities that involve groups of individuals; doing that can improve business process effectiveness. The most widely used methods are well established, such as discussion forums and videoconferencing, but social media approaches including activity streams, broadcasts and postings are increasing in importance; social recognition for contributing to or accomplishing tasks is the social collaboration method most organizations are planning to use (29%). The approach called gamification, which involves earning badges and awards in contests, is a method that 37 percent are planning to use or evaluating. If implemented properly and in tight conjunction with applications, collaboration can raise the level of interaction and engagement among the workforce and ultimately increase efficiency and outcomes. Embedding collaboration in business processes and applications should be a focal point in 2015.
In the area of mobile technology, business use of smartphones and tablets advanced in 2014, and more is still to come. The diversity of devices running Apple, Android and even Microsoft mobile operating systems being brought in by workers makes it challenge to establish a standard set of applications for business. The most common preference is for Apple smartphones (57%) and tablets (67%), with Google Android being a distant second, in one-fifth of organizations, and Microsoft Mobile trailing at 5 to 8 percent, according to our next-generation learning management research. Even so "bring your own device" (BYOD) maintains a strong presence in many organizations.
Nor have suppliers of mobile applications standardized on a common user experience that can operate natively across devices and does not require the pinching of fingers to zoom in and out of the application to operate it. While this might seem a simple goal, it requires significant investment by suppliers to realize it. Additionally, suppliers hesitate to commit as they assess the level of demand for Microsoft Surface tablets, for which Microsoft had challenge in 2014 and appears headed for more changes in 2015. However, manufacturers of notebooks running Microsoft Windows continue to make them smaller and thinner with touch-screen interfaces, becoming closer to tablet size and usage styles; still most software providers have yet to invest in converting their applications to touch and gesture based on Windows 8 and now Windows 10. For their part, business organizations should begin to rationalize their mobile approach and communicate priorities to their main software suppliers to ensure that their employees can truly be mobile.
The newest entry in mobile technology is wearable computing that enables people to attach technology to their bodies in the forms of watches, jewelry or clothes. This advance in miniaturization has introduced devices that can assist business users through receiving notifications and other communications to tracking the relation of time worked to tasks accomplished. In 2014 we awarded Apple the Technology Innovation Award for the Apple Watch, which is taking the first generation of smart watches to the next level of biometric and commerce enablement. Health and wellness use of technologies such as FitBit and others have advanced past prototype phases and into production. Most interesting is gamification of the wellness information collected in real time from individuals or manually entered data; it has generated contests and inspired motivation for improvement. In 2014 only small steps were taken by a few workforce management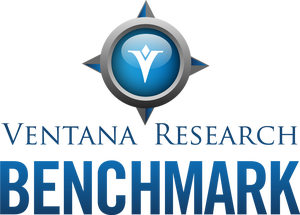 vendors to build prototypes and initial versions of such devices for time and attendance along with notifications. The potential of these devices in sales, field service and workforce management applications is significant, but software suppliers will need organizations interested in taking a leading edge to commit to the technologies to justify expanding their R&D investments. Organizations seeking to engage and improve the productivity, safety and wellness of their workers could find wearable computing a useful business tool within three years.
In evaluating any of these next-generation technologies functionality alone is not a sufficient consideration. Issues of usability, manageability and reliability appear to be as important to organizations, or more so, in all of our benchmark research in 2014. In particular, usability and the user experience for all roles and competencies is not to be underestimated. Software must be able to adapt to and support the tasks and responsibilities of its users, but we find that many technology suppliers are still not taking this as seriously as they should in their R&D efforts. In addition companies striving to improve their performance should consider people, process, information and technology in a balanced approach to gain the best possible outcomes from any technology investment. Organizations should refocus their RFI and RFP methods to ensure they select technology that can serve all the intended roles and responsibilities of their organization.
To learn more about our business technology innovation research agenda for 2015, please download the presentation to see how you can supercharge your business with technology.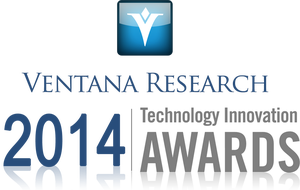 To see what your peers and leading suppliers are doing, check our Ventana Research Technology Innovation Awards. For more personal discussions of advanced technology for business, tune in the replay of the 2014 Ventana Research Summit to hear presentations and panels on the topics I have discussed here. It looks like 2015 will be a big year for technology advancements, and businesses will need to be prepared and ready to embrace what they need to be as successful as possible in their business processes and outcomes.
Regards,
Mark Smith
CEO and Chief Research Officer