At its recent MicroStrategy World 2014 conference, the enterprise software company introduced a portfolio of products to make it easier to perform analytics and make them easier to access through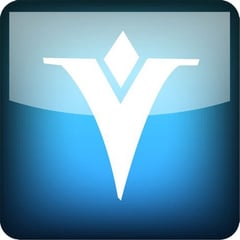 the cloud and mobile forms of computing. These announcements accelerate MicroStrategy's transition to approaching corporate business users of analytics from its past focus on business intelligence, which typically is purchased by IT. This is a subtle but strategic shift that recognizes where growth opportunities lie and that analytics must be available on any device at any time. MicroStrategy made it clear that advances in the cloud, mobility and big data were integral to its product releases last year and is continuing in this direction in 2014 with the products in its MicroStrategy 9.4 suite.
A little recap from the end of 2013 will illustrate the trend. MicroStrategy launched a product called Analytics Desktop that is freely available to download and use. The product runs locally and provides capabilities for data and visual discovery, the building of dashboards and standard business intelligence. This is part of an update to MicroStrategy Analytics Enterprise and also runs in the cloud to support MicroStrategy Analytics Express for self-service analytics. MicroStrategy Analytics Desktop and Analytics Express generate a local data file that securely contains the data and related information for analysis and presentation. This new MicroStrategy file format can be used to import data to both the cloud and on-premises applications. MicroStrategy emphasizes its advantages in analyzing a range of databases and secure Web and mobile publishing, which are freely available in its products while competitors charge for them. In the past some customers and observers perceived MicroStrategy as making it difficult to try out its technology without having to deal with its sales team; now anyone can try it at any time and use it afterward.
At the conference MicroStrategy unveiled release 9.4.1 of its platform, in which ESRI Maps is embedded. It supports a range of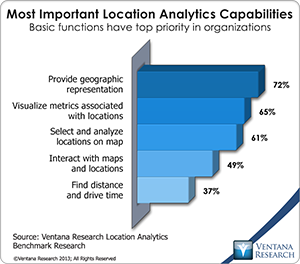 location analytics, which our research shows is important to three out of four organizations. This capability can be a competitive differentiator for MicroStrategy that other BI providers lack. MicroStrategy 9.4.1 provides location analytics capabilities most important to organizations according to our location analytics benchmark research.
In addition new advances in data blending will appeal to analysts; our information optimization benchmark research finds nearly half (45%) of organizations still spend more of their time on data-related tasks than analysis and recommendations. And there are advances in the platform's computing power: Now it can handle 10 times more data in memory and has a 40 times performance gain in multisource analytics. MicroStrategy has significant depth in its analytics capability from historical to predictive that most do not realize is more sophisticated than many others in the analytics and BI software market.
Other advances enhance the data performance and scalability of the platform. MicroStrategy Parallel Relational In-Memory Engine (PRIME) is a re-engineering of its OLAP Services and can handle in-memory computing on a massive scale. It has a load rate of more than 7 terabytes per hour and does not require a star schema; clearly this is designed for big data analytics. The CIO of Facebook, Tim Campos, took the stage at MicroStrategy World to discuss his company's use of PRIME and testified that it can analyze the large volumes of data from activity of Facebook's billion members. Through PRIME and broader support for big data sources MicroStrategy is able to provide big data analytics that can exploit the span of sources including Hadoop, in-memory processing, appliances, non-SQL data, columnar databases and RDBMSs. MicroStrategy has made significant investments to support any source of data including the very long list of new ones in the big data and noSQL environments such as Cloudera, Hortonworks, MapR, MarkLogic, mongoDB and many others. I was impressed by how widely the company has expanded in embracing these sources. MicroStrategy also has been certified to access data from SAP HANA, which has a rapidly growing ecosystem. MicroStrategy should continue to market into the big data ecosystems, each of which has its own community.
In mobile technology MicroStrategy made a series of announcements for new products now available. For example, MicroStrategy Analytics App for iPad furthers its ability to provide best-in-class mobile capabilities as does the self-service application MicroStrategy Analytics Express for iPad. Both are available in the Apple App Store, where you can download and try them. Probably more important is significant improvement to the computing experience of MicroStrategy's native support for Apple iOS 7; it also supports transactional computing through widgets in the application. MicroStrategy Usher offers full support for identity management and secure access to applications, making this one of the most secure platforms for analytics and applications. MicroStrategy also will make technical support available on mobile platforms in an application coming soon through iTunes App Store.
Our analysis of business intelligence for mobile technology confirms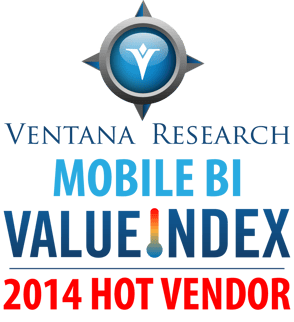 MicroStrategy's leading position in this market. Our recently released 2014 Value Index on Mobile Business Intelligence rates MicroStrategy the top Hot vendor among the 16 we assessed. Mobile capabilities for using business intelligence are important to 69 percent of organizations according to our next-generation business intelligence research. Operating on Apple and Android devices while supporting Web browser-based support for Microsoft Surface devices puts MicroStrategy in position to gain a return from its mobile investments.
In cloud computing, MicroStrategy ranks highly in adoption by very large corporations. But many organizations do not know much about its cloud offering compared to its on-premises and mobile approaches. Yet this is increasingly important: Our research finds in enterprise business intelligence 47 percent of organizations prefer on-demand access or applications hosted by the supplier. MicroStrategy needs to make its cloud presence known, and PRIME for large scale in-memory computing will be available exclusively in the cloud, which should highlight its efforts. To be more successful with its cloud offering the company will need to focus on the lines of business: sales, marketing, human resources, customer service, finance and others where cloud computing has advanced rapidly where business has used its operational expense budget to acquire applications and tools on the Internet.
At MicroStrategy World a variety of speakers from customer companies discussed not only what they are doing in analytics and business intelligence but also how mobile technology is enabling a new class of applications for internal use and in relating directly to consumers; examples were fashion retailer GUESS and Gucci, which demonstrated its new mobile application for customer engagement. Also present was the CIO of McCain Foods, Roman Coba, who was the recipient of our 2011 CIO Leadership Award. The many presenters showed MicroStrategy does not lack customer validation of the use of its tools.
For enterprise management of its technology the MicroStrategy Health Center continues to advance in diagnosing problems and suggesting fixes. Through diagnostics and alerts from the center, administrators can take action to resolve issues. For those serious about enterprise deployment of analytics for business and business intelligence in IT, this approach to support is essential.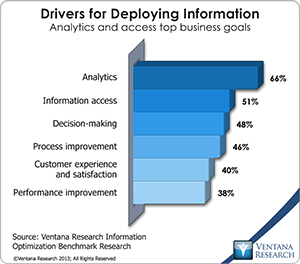 In addition, MicroStrategy is advancing in information optimization, which is about providing relevant and timely information to business users on any device at any time. Our research on the topic finds that analytics is the top driver in two-thirds of organizations and that information access in general is critical to more than half. Also MicroStrategy's investments in Usher for identity management and applications like Alert are critical for interactions with customers; our latest customer engagement research finds that mobility and analytics are the top technologies companies will apply to this business priority.
MicroStrategy is off to a great start this year with a solid portfolio of products and has made strong progress since my colleague Tony Cosentino analyzed its efforts. To realize its potential the company will have to market the portfolio of possibilities better, as the products are ready to help organizations. The only area that it has not invested is providing online collaboration among business users and analysts to streamline analytics and business processes and reduce the encumbrances of email and meetings. Generating more awareness on its support for discovery and exploration across big data both visually and interactively on data will help it grow even faster to meet the demand for analytics by business. If you have not examined MicroStrategy lately, try out its free products for cloud, mobile and Web environments.
Regards,
Mark Smith
CEO & Chief Research Officer