In the realm of technology that matters for business and IT, our firm as part of our responsibility continually assesses the latest technology and how it can impact organizations' efficiency and effectiveness.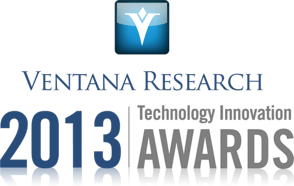 Our benchmark research in technology innovation found that 87% of participants indicated the importance of increasing the organization's value through technology innovation. Every year we take our knowledge from research and technology briefings to focus on our Technology Innovation Awards and determine the vendors and products that have the potential to drive change in the market, the competitiveness of an organization's business and sometimes just how efficiently a company operates. Our firm believes that Innovation can come from any size technology vendor from the smallest to the largest that are measured on a spectrum of attributes that contribute to the specific impact of the technology.
Our process with the Technology Innovation Awards is to separate out and find the vendors and products that have innovative technology that has the most potential and might be game changing or what might be just a necessity for organizations to use to compete in the market. We methodically assess and score those technologies according to more than 26 categories, and then rate and validate within each category to determine the winner of the Technology Innovation Award. Our methodology looks at the relevance of key aspects of technology, including people, processes, information and technology, along with any best practices for applying the technology and the resulting potential impact and benefits to organizations. To apply an additional lens on the technologies being assessed we also employ the technology evaluation categories (functionality, capability, reliability, manageability, adaptability, TCO and ROI, and vendor validation) that we use to methodically assess vendors and products in our Value Indexes. This year we have kept a closer eye on usability of technology and where it can have use across a larger number of individuals in an organization or easier to use for a specific set of people or department, as our research found that usability had the highest level of importance for technology and vendor consideration in 64% of organizations.
Our award categorization makes it self-evident where the technology is relevant and is part of our research focus that is built around innovative technology, as I previously outlined. In the end our Technology Innovation Awards are not just about being a cool vendor but about having innovative technology in either a shipping product or one coming to market in the near future that is worth recognition.
According to our research, almost half of organizations (49%) are planning to change the way they assess and select innovative technology for business and IT through 2014. With that backdrop let me introduce you to the Technology Innovation Award recipients for 2013 so you can see for yourself what technologies could change how your organization operates significantly.
Business Technology
Business Innovation
Operational Innovation
IT Innovation
If you want to learn about technology innovation and see examples including from ones that received a Technology Innovation Award, come to our Technology Innovation Summit. At the summit you'll learn why it's critical to assess innovation and look beyond what you are doing today to determine where you can make changes to drive improvement. Our research found that organizations are changing the way they evaluate innovation technology mostly to drive business improvement initiatives (60%) and improve the quality of business processes (57%). If you want advice or guidance to help you leverage technology innovations, just let me know, as we are always happy to help organizations be smarter and faster.
Congrats to this year's award recipients for innovations that are worthy of our recognition and your time to see where they might help your organization.
Regards,
Mark Smith
CEO & Chief Research Officer