In the near future, technology will be something we wear or attach comfortably to our bodies. Wearable computers have been evolving for some time, and while that might seem futuristic to the uninformed,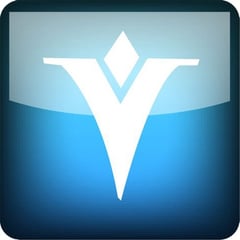 in the technology industry it is rapidly becoming real. This trend is important for businesses to note, as our business technology innovation research shows that it is very important to more than half (56%) of organizations to find methods to use technology innovation to support both business processes and their people. Mobile technology is the third-most important innovative technology, after analytics and collaboration, and innovators will use all three together. Many organizations focus on acquiring and retaining the best possible workforce, which after all is their most valuable asset.
This is the context for wearable computing, a new kind of miniaturized mobile technology that can receive input and communicate with other Internet-enabled technology and even users in various ways. The first generation of tools is now available for purchase, taking the hyperbole about the Internet of Things closer to practical reality. We can't teleport like Captain Kirk in Star Trek, touching his uniform sensor and saying, "Beam me up, Scotty," but less fantastic wearable communication devices are here: Internet-enabled and connectable watches and glasses that make it possible to get information and respond to others readily. A bit farther out in the future of embedding computing in clothes is a new science called e-textiles and smart fabrics, which will also extend the potential for helping us work and communicate.
Internet-enabled bracelets and attachable technology eventually will be as small as earrings or a business card, but the first options, now available, are glasses and watches. Google Glass made its debut, but it is really for the technological elite who can afford it. Google is rumored to be planning to scale up production of the glasses, but Internet-enabled watch production is moving forward more rapidly. Following on the evolution of smartphones is the smartwatch, which are already in market and more will be coming out this year from technology manufacturers LG, Samsung and others. This will change the nature of a watch from a timekeeper to an informative device that can provide as well as situational alerts and weather updates help with business tasks and communication with customers. It's not hard to imagine, after further investment, workforce notifications like time-off approval or analytic indicators being exchanged through smartwatches. This leap forward has been gathering strength since the 1980s, believe it or not, and has been revived as the Internet and smartphones enable monitoring of wellness and physical activity.
In fact, the most immediate value of wearable computing probably is in wellness; basic activity-tracking technologies are mainstream. As the technology advances, information will be more readily accessible through the Internet to the individual wearer or perhaps even to employers to track the health of their employees in high-risk work environments. As well as health monitoring and advances in the medical and healthcare industries in what's called the body-area network, there are other aspects of activity tracking for work through wearable computing. It can track the daily aspects of workforce management and even for labor regulations where the physiological well-being of employees is critical; miniaturized sensors can detect body temperature, pulse and other cognitive indicators. At some point sensors to monitor dangerous environmental elements such as gases or poisons will save lives. All of these innovations hold great promise of value for both individuals and the businesses they work for to provide confidence in safety and employee satisfaction.
While many of the foundation aspects of activity and physiological monitoring have been available for some time, it's now becoming cost-effective for mass consumption. The most prevalent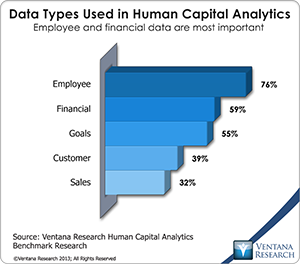 products are those that track walking, exercise and sleep patterns, from FitBit, Jawbone, Nike and others. And there are small devices like Misfit that can be worn as jewelry or carried in a pocket. While there have been instances of some of these devices causing irritation because they must contact the user's skin to detect physiological activity, we expect these issues to be resolved soon. These popular items also can connect to applications on Apple and Android devices to provide status updates and other information about the wearer's health. The information from these devices can be made accessible to employers that have wellness campaigns to engage the workforce and encourage people to be more fit and able to work. Our research in human capital analytics shows that people-related metrics are the first-ranked priority for 34 percent of organizations and that being able to get employee data is the most important to three out of four (76%); this has implications for the use of activity-monitoring data. Of course, this kind of use brings up privacy issues that have yet to be addressed but are no different than other devices used like smartphones and tablets except that now we might have more personal or body related information.
I hope this begins to show why all of us should pay attention to the arrival of wearable computing. This business technology trend will not show up in the IT priority list and probably not from conventional wisdom approach by IT analysts as they are not researching or engaged to business needs for technology but no worry as the relevance of it should not be underestimated. Used properly this new type of technology could help workforces be more productive and engaged and enable employers to receive and provide at a moment's notice relevant environmental and physiological information based on the individual's location and situation. The collaborative aspect of wearable computing is a key challenge that must be met to ensure that communications are streamlined and features of other technologies are incorporated. For example, wearable computing will be even more engaging when it includes the speech capabilities of smartphones. And with the growth in volumes of data, aspects of big data and analytics will be essential to optimize the information communicated through wearable computing.
These technological advances are part of the future of human capital management and included in our research agenda for this year but is just as important to the specific needs of sales, service., manufacturing, supply chain, operations and other business roles in an organization. Our technology innovation research identifies business improvement and improving the quality of business processes as driving examination of new technologies in more than half (57%) of organizations. In addition, the research shows organizations that are advancing in their use of the mobile technology experience benefits such as better communications and knowledge sharing in 62 percent of organizations; this suggests that, like other mobile devices, wearable ones can contribute to building a more engaged and satisfied workforce. This innovation provides new opportunity for organizations seeking a competitive edge and retention and productivity in its workforce. It will be a fascinating trend to follow, and we will be watching it closely.
Regards,
Mark Smith
CEO & Chief Research Officer