I attended Taleo World to see how well Oracle is integrating Taleo after acquiring the company in 2012. I assessed the announcement by Oracle earlier this year; it was clear then that Oracle needed to make this acquisition to boost its cloud computing and talent management efforts. In the three-hour keynote session, a business overview and software demonstrations indicated what Oracle has in store for the applications and how it plans to fuse its applications and technology to add value to organizations.
The conference was keynoted by Oracle President Mark Hurd, who provided his executive view on the importance of human capital management and maximizing the full value of any organization's labor. According to my sources, Hurd has exerted significant executive pressure on the success of this acquisition. Success is not guaranteed, however, given the competition in this market against application providers such as SAP with SuccessFactors, Workday, and now even IBM and Kenexa, which it recently agreed to purchase – not to mention ADP, Cornerstone OnDemand, Kronos, Peoplefluent and SumTotal Systems. Even recruiting competitors like Jobvite who at Taleo World were performing after hours marketing to influence Taleo customers to switch. It will take more than marketing to get organizations to switch as the value of integrated talent management processes that take candidates into being applicants and then hiring them into specific roles where they are compensated and reviewed is becoming a high priority.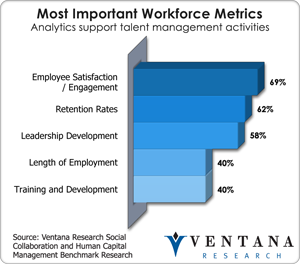 Oracle did a great job of previewing its integration with mobile technology using Oracle Fusion Tap, which provides an integrated experience on tablets such as the Apple iPad for managers to engage with employees, and to better market a company brand for potential job candidates. With live and scripted demonstrations, it showed how its talent management will operate in the future, and illustrated the value of workforce analytics. I have said in the past that workforce analytics needs to provide more guidance and a profile-based approach - not just showing dashboards with charts or only looking at key performance indicators – but Oracle's planned improvements for 2013 seem to advance in the right direction. Improving employee satisfaction and engagement, retention rates and development will require a broad talent management suite to source the data for measuring these people metrics.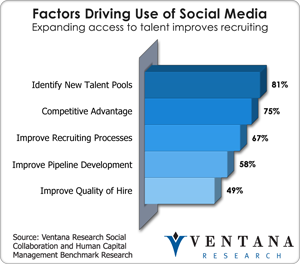 Taleo provides not only recruiting tools but also in-depth applications for onboarding, performance, learning and analytics, which all play a role in helping Oracle extend its value to human resources and business. At the show Oracle outlined its integration of Taleo Recruiting, Taleo Learn and Taleo Performance with Oracle Fusion Human Capital Management and showed how Taleo Recruiting will also integrate with Oracle Peoplesoft. Oracle has continued to support the Taleo partner ecosystem, which provides tools and services to help in assessment and screening, interviewing, sourcing and electronically verifying candidates. For instance, HireVue, as I assessed, has innovative software that lets recruiters and hiring managers use smartphones for live and recorded interviews and ratings. As another example, Talemetry offers a suite of applications for finding and sourcing candidates across the Internet from job boards and social media, and verifying candidates electronically as part of the hiring process. Such applications help in what our benchmark in recruiting found to be critical areas: expanding the talent pool and shortening the time to hire quality employees.
The Taleo team did a nice job in providing roadmaps across its major applications in recruiting, performance and learning to help customers see how fast it is evolving despite being acquired. Its commitment to three releases a year is realistic and should help it keep pace with customer demand and technology innovation. Oracle has made significant strides to ensure that Taleo is part of its overall human capital management efforts, including integration with the Oracle Fusion HCM application suite. Companies that use Taleo should be heartened that Oracle has made a commitment to not just its recruiting application but also to its performance, learning and analytics products, which eventually will be fully integrated and evolve into a stronger suite. However, those that use Taleo Compensation will have to migrate; Oracle Fusion HCM Compensation is the company's application of choice, and frankly it is much better anyway. It helped Oracle earn a rating as Hot in our latest Total Compensation Value Index for 2012, about which I have written already. Oracle Fusion and Peoplesoft customers will find in Taleo a quality recruiting suite that, along with new energy and ideas, advances Oracle's overall efforts in human capital management.
Strategically, Oracle will have to invest into more business relationships with human resources, as its competitors have done. Today's talent management application market uses Internet-based software as a service – an effort led by HR and business not IT. I'm curious to see whether Oracle will continue to host Taleo World or some type of dedicated HR conference, as it important to serve this audience directly; the HR audience does not attend conferences like Oracle OpenWorld that are designed for IT and not business constituents. Oracle will also have to improve its workforce management software to support the new generation of needs. Our latest research finds workforce management is moving beyond just time and attendance and scheduling. Oracle will find that unifying an organization's effort in human capital management under an Oracle flag will require pitching not only HR but also the CFO and head of operations, who must understand the importance of leveraging the labor costs of the organization as a measured investment that can only be capitalized by using dedicated applications to ensure the best possible outcomes.
I look forward to seeing how Oracle outlines the importance of Taleo at its upcoming mega conference, OpenWorld, and seeing how it communicates its value for managing talent throughout the human capital process of hiring, engaging and retaining employees. I was impressed with the progress made and Oracle commitment to the customer and products. Meanwhile, if you want to see my real-time analysis and photography from the conference, look for the Twitter hashtag #TaleoWorld and my handle @marksmithvr.
Regards,
Mark Smith
CEO & Chief Research Officer