The relevance of marketing to an organization depends on planning and performance measured against it. In writing about marketing management I have observed the marketing mayhem that can occur but also have noted that organizations that take marketing performance management seriously are in better position to assess their efforts in relation to goals and outcomes. I have a little experience in having been a CMO and VP Marketing in my career and know how frantic it can be to managing marketing. Taking it seriously requires more effective technology than spreadsheets and presentations; we recommend using a dedicated application that supports management of both marketing operations and processes that contribute to optimal performance.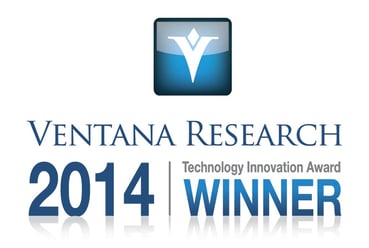 Allocadia is a vendor of such software. Its core principles can help every marketing executive, CMO or not, engage with and lead marketing effectively. Its founders brought passion to the pursuit of marketing excellence that inspired the organization to advance performance management in this discipline. In 2014 our firm recognized its purpose and approach with a Ventana Research Technology Innovation Award. Its software enables marketing departments to take a more methodical approach that manages operations in line with the budget and plan and measures progress toward goals.
Allocadia's products help organizations define the marketing budget and plan how to use it, and then track actuals to the budget and link it to strategy and goals. In recent releases Allocadia has advanced its applications in planning and analytics to derive further insights from marketing operations and performance. Its impact modeler helps users see how plans will contribute to revenue goals. In the past year the company has increased flexibility in modeling input and currencies and enables more granular time intervals for months and quarters. For example, marketing professionals can model complexities in accounting of the budget through purchase orders that might be split across time periods and projects. Allocadia also has made the applications easy to integrate with project management tools such as that from Workfront in which projects created within Allocadia are linked to the budget and plan.
Allocadia has an aggressive product schedule that releases new advances almost monthly; this helps marketers incrementally improve their flexibility. It is continuing to advance its visualization capabilities while simplifying presentation of data so marketers can understand and act on insights. Under the covers Allocadia ensures that analytics applied to the model can be linked to ongoing activities and projects. This approach to analytics empowers marketing organizations to directly link strategy, goals, budgets and plans to resources. I know from engagements with marketing leaders that many are unable to unify their operations in such a manner and still use ad hoc approaches. Allocadia is continuing to improve its modeling so it can fully allocate spend and results from top to bottom and also from the bottom up to represent marketing activities and their attributed results.
Marketing organizations can get started with Allocadia by focusing on the marketing planning process. I recently articulated the relevance of marketing planning in a perspective that outlines best practices and steps forward. By aligning the budget to goals and projects, marketing teams can work collaboratively to optimize the actual spend. This is something that many need to do: Our benchmark research into marketing planning finds that only 10 percent of organizations are able to accurately measure the plan's impact. I would like to see Allocadia add more workflow, approval and collaboration in the context of budgeting and planning to eliminate the painful inefficiencies of management by email, spreadsheets and presentations. Allocadia must also further deepen its unique support for marketing and approach to projects and spend so that it is not easily compared to planning and budgeting tools that are deployed by finance. This will not be easy as many of them can provide fairly sophisticated modeling, analytics and presentation for use across business today. Ensuring Allocadia can further its methodical approach to marketing performance management should be music to the ears of finance departments and corporate executives looking for visibility to ensure that the organization derives full value from the overall marketing spend but also the investment into people and projects. In terms of Allocadia products it offers simple pricing and easy, cost-effective deployment of its applications through subscription and software as a service approach to cloud computing.
After assessing how organizations use Allocadia's products, in 2015 we awarded Juniper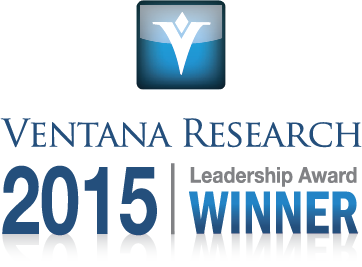 Networks the Ventana Research Leadership Award in marketing excellence for its work in utilizing Allocadia to develop and apply metrics to manage its spend in the budget to goals. Marketing organizations that do not use a dedicated application risk both their success and the careers of those who work there; everyone should be able to see the results of their efforts and work as a team to achieve their goals. Used properly Allocadia helps enable a sense of accomplishment and pride in both management and operations. There are many in the industry who like to talk about what marketing needs to do, but that have not experienced it or have advice marketing executives like I have in the last 15 years to understand what specifically needs to be done to reduce the mayhem and master marketing successfully. If you have not seen marketing performance management at work, I recommend evaluating Allocadia in the context of establishing inspiration and teamwork in your marketing efforts to achieve the outcomes you and your organization deserve.
Regards,
Mark Smith
CEO and Chief Research Officer